Polio Eradication
Hamid Jafari
Centers for Disease Control and Prevention (CDC)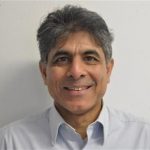 Dr. Jafari is currently serving as the Principal Deputy Director, Center for Global Health, at the Centers for Disease Control and Prevention (CDC).
He was the Director of Global Polio Eradication at World Health Organization Headquarters, Geneva, and the overall leader of the Global Polio Eradication Initiative through February 2016. Prior to that appointment, Dr. Jafari served as the project manager of World Health Organization's (WHO's) National Polio Surveillance Project in India from 2007-2012. As the project manager, he was the main technical advisor to the government of India in the implementation of the nation's large scale polio eradication, measles control, and routine immunization activities, and he directed WHO's extensive network of more than 2000 field staff.
Dr. Jafari previously served as Director of the Global Immunization Division in the Center for Global Health at CDC. He also served as the Medical Officer for Polio Eradication in WHO's Eastern Mediterranean regional office in Egypt on assignment from CDC.
Dr. Jafari is a graduate of CDC's Epidemic Intelligence Service (EIS) program, class of 1992. He obtained his MBBS degree from Sind Medical College, Karachi University. He completed his residency training in Pediatrics at Dartmouth Medical School and his Pediatric Infectious Disease fellowship training at University of Texas Southwestern Medical Center, Dallas, TX. Dr. Jafari completed a research fellowship at Harvard Medical School. He's certified by the American Board of Pediatrics in the sub-specialty of Pediatric Infectious Diseases. Dr. Jafari has published more than 70 scientific papers and book chapters on pathogenesis of infectious diseases, polio eradication, and other vaccine-preventable diseases.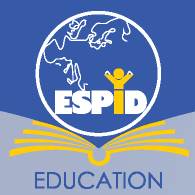 ESPID MEMBERS!
Did you know that you can watch all the webcasts for free via the ESPID Education platform?