Pneumococcal Serotype Replacement
Shamez Ladhani
University of London, UK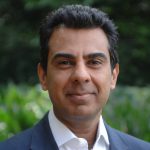 Shamez is a paediatric infectious diseases consultant at St George's Hospital, senior lecturer at St George's University of London and consultant epidemiologist at Public Health England. He is the clinical lead for a number of national vaccine preventable infections, including Haemophilus influenzae type b (Hib), Streptococcus pneumoniae and Neisseria meningitis, which are all major causes of childhood bacterial meningitis.
He was the winner of the Sir Peter Tizard Bursary in 2004-05 on imported childhood malaria in the UK, has been instrumental in BPSU studies on acute hepatitis and enterovirus and parechovirus meningitis and is supervising the Tizard Bursary 2017-18 winner, Dr Godwin Oligbu with his study on 'Characteristics of Children with Pneumococcal Meningitis'.
Shamez completed his medical training at Guy's and St Thomas Hospitals, London, and then worked in a children's hospital in rural Kenya. Upon returning to London, he obtained his PhD in genetic epidemiology and vaccine failure in children and completed his specialist paediatric infectious diseases training at St George's and Great Ormond Street Hospitals, London.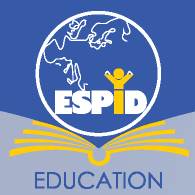 ESPID MEMBERS!
Did you know that you can watch all the webcasts for free via the ESPID Education platform?